Classic Tiles - A World of Choice
Celebrating 30 years in Business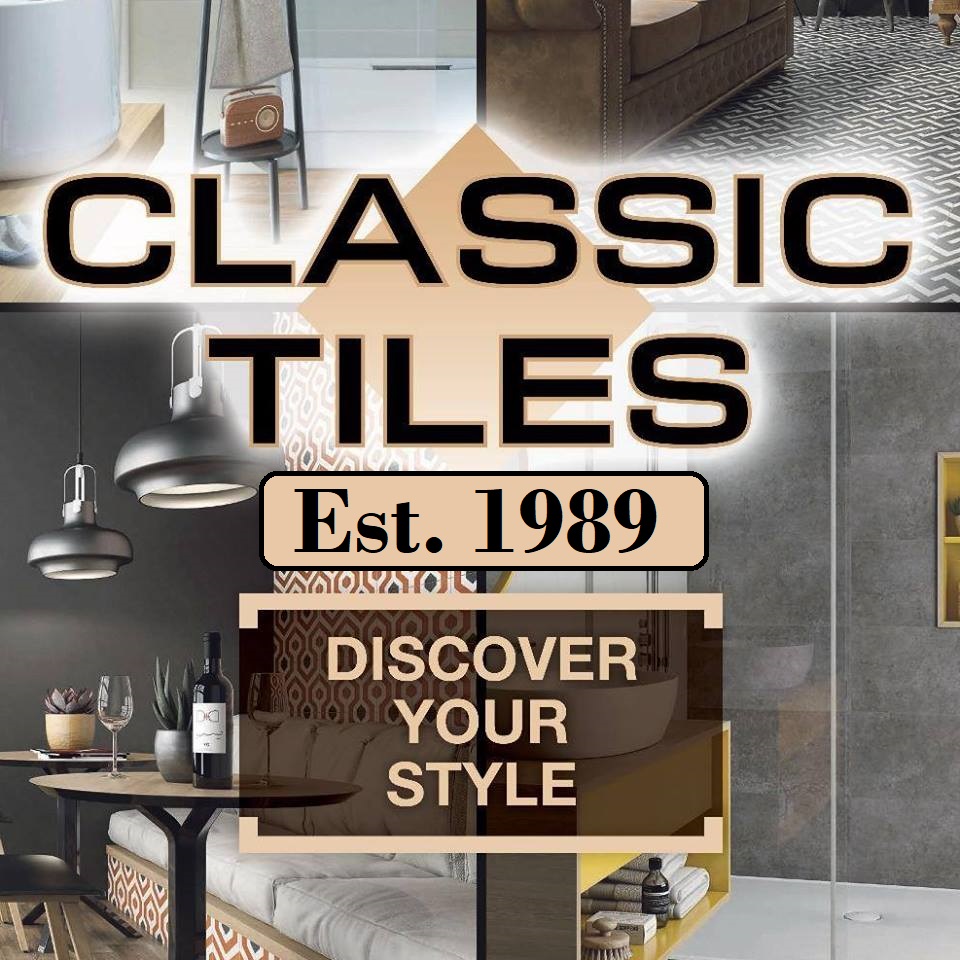 Classic Tiles Ltd. was established In Galway by Jack Nohilly in 1989. Since then the company has flourished into a professional Retail, Wholesale, Trade and Design Specialist Outlet, responding to the needs of the residential, commercial and architectural markets, both locally and nationally.
Good customer service is paramount in any business and Classic Tiles has over the last 30 years placed a great emphasis on staff retention to ensure we deliver the highest standard of service in addition to the supply of quality products to our customers.
Classic Tiles is a success because of customer loyalty bringing repeat business and building a strong customer relationship over the years as well as the relationship built with suppliers both in Ireland and at an international level.
Classic Tiles supplies and works closely with Architects and interior designers and supply to high specification projects as well as the retail market in Galway and throughout Ireland.
The location of Bathroom World alongside Classic Tiles in our state-of-the-art showroom allows for a more definitive product display incorporating the newest ideas and features available on the market which in turn offers more choice for you the customer.
#DiscoverYourStyle @ Classic Tiles

Opening Hours
Monday - Friday 9am - 5:30pm
Saturday 9am - 5:00pm
(Warehouse Closed on Saturday)
Sunday Closed